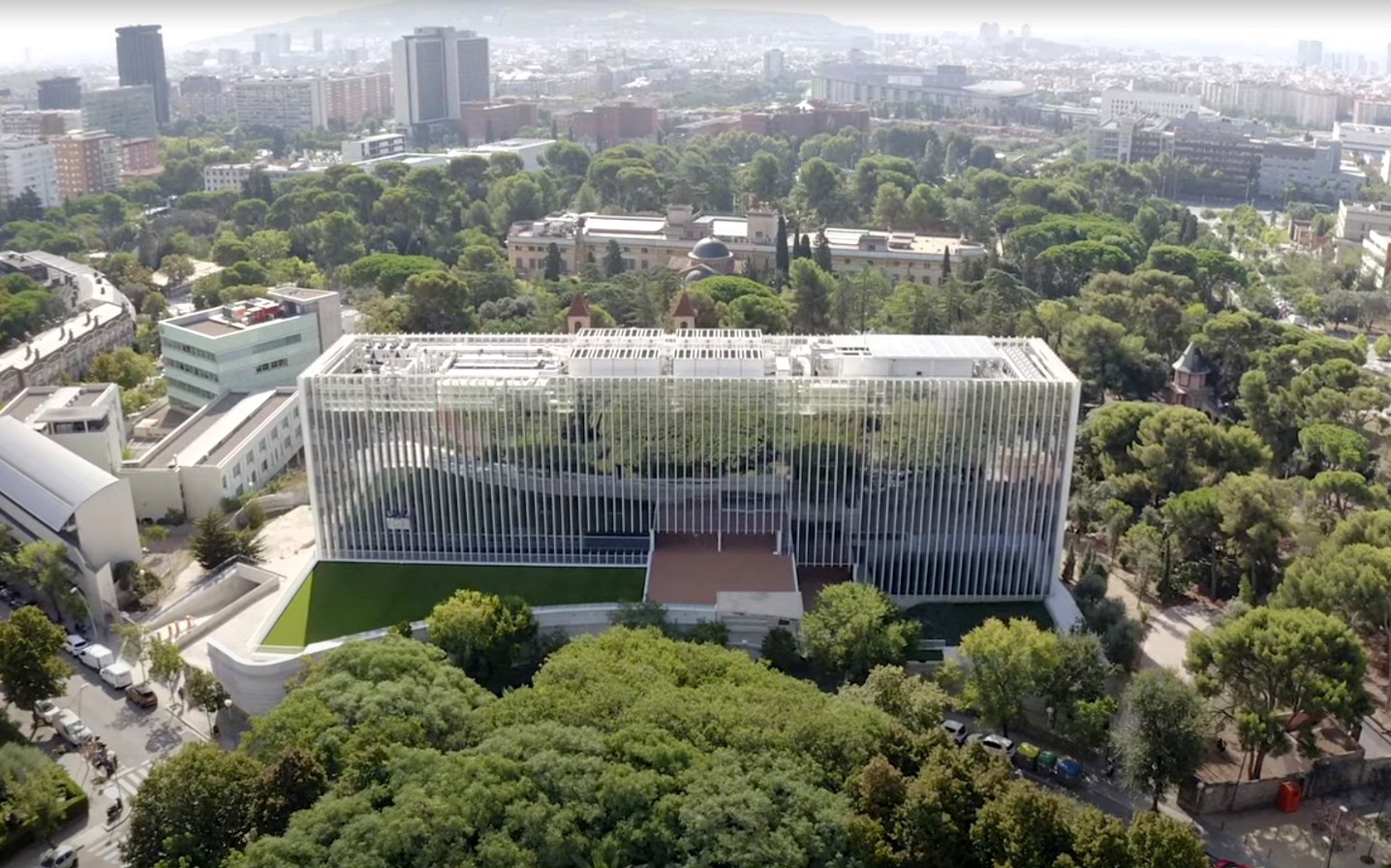 During the weekend of October 9 and 10, the Barcelona Supercomputing Center (BSC) organized several activities to celebrate the opening of its new corporate headquarters, a 12,000-square-meter building with a capacity for 530 workers which will allow greater interaction between the researchers at the center.
The activities not only were addressed to the entire BSC team but also to the public. For two days, BSC had open doors and organized free outdoor activities for all audiences as a part of the programme of the local district's festival.
The visits to the center started at the main entrance of the BSC-REPSOL Building, in the Eusebi Güell Square, and toured the spaces that will soon house the new MareNostrum 5 supercomputer as well as the chapel next door that houses the MareNostrum 4 supercomputer.
The visits were led by volunteers from the BSC team who explained the research developed in the four BSC departments, e.g. research on green energy technologies such as fusion.
At the end of the guided tour, the participants were able to visit the exhibition of the Barcelona Deep Collage Festival and the spaces where different activities including workshops, theatrical and musical performances took place.
I had the opportunity to participate with my child in two workshops, i.e. musical collage and traditional collage.
The musical collage workshop was led by the symphonic composer Ferran Cruixent. Through a special touch device, four people at a given time could create a music collage mixing a selection of recorded sounds from the soundscape of daily life. The created sound Collage is always different, since it is the result of the musical dialogue between the four participants.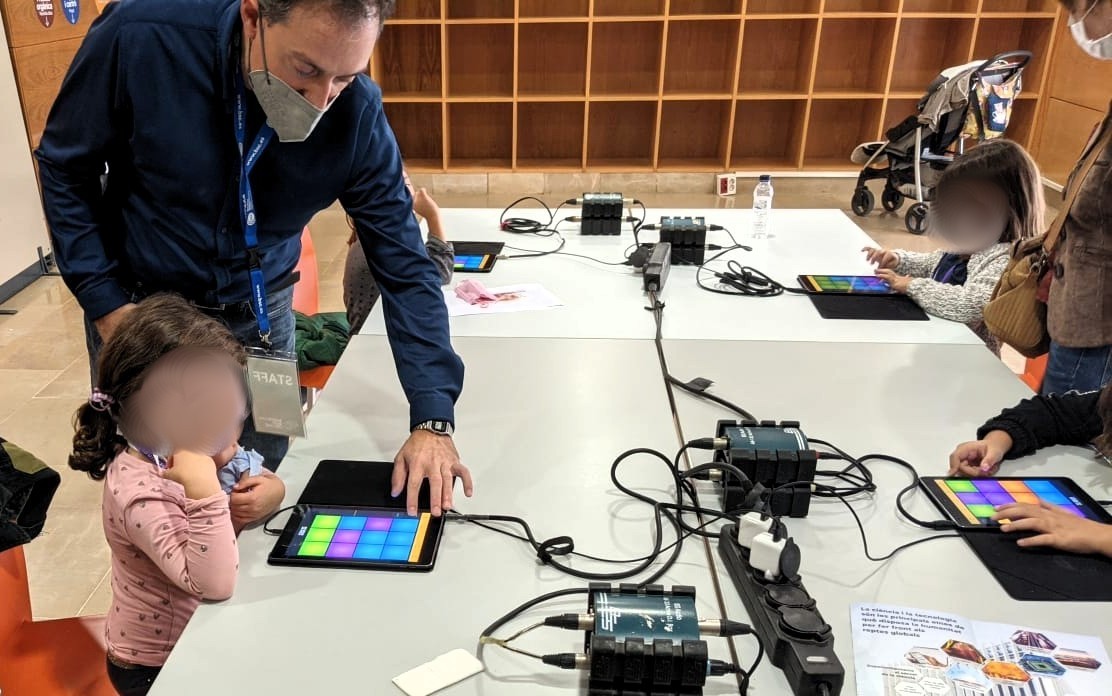 The traditional collage workshop for children and adults was given by the Barcelona Collage Society. The workshop for children consisted of creating magical animals, as unlikely and/or daring as their imagination allowed, with magazine clippings.
To sum up, our experience at the event was rewarding. It was a good way to spend a morning and see all the research that we carry out in the new building at BSC. It is important to show to the public, including children, that all our research is applied, or will be applied in the future, to improve the quality of people's lives.
Source: BSC