This past weekend, 28-29 of May, two members of our group, Marina Garcia and Pol Pastells, participated in la Festa de la Ciència, with a talk for the general public in Catalan, titled "T'imagines alguna cosa més calenta que el Sol?" or "Can you imagine something hotter than the Sun?" in English.
La Festa de la Ciència is a two-day science divulgation event with the participation of more than 150 centres and research groups, universities and dissemination companies. It has the objective to foster dialogue between the science community and society from a ludic perspective and activities open to all.
The talk explained what nuclear fusion is, including the basics of deuterium-tritium fusion,  the history and future of the technology, and its benefits compared to current energy centrals, as well as how a tokamak works and what research is being done around the world and in Catalunya, with FusionCAT.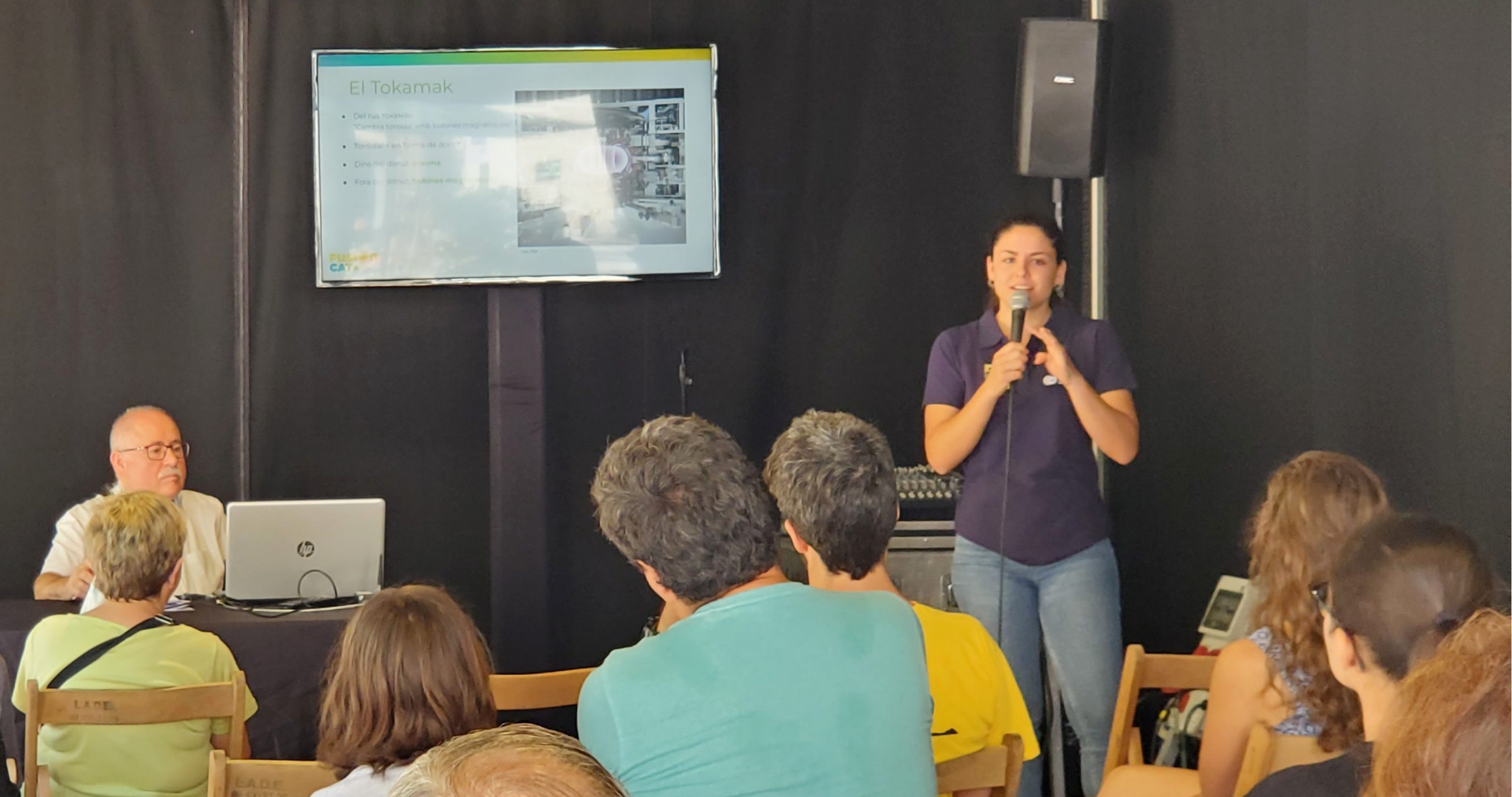 Overall, it had a good reception from the public and we had a great time talking to a different audience. We also want to thank the organizers for the nice event!

Finally, after the talk we had a small group get-together and took a picture.
The FusionCAT project (001-P-001722) has been 50% co-financed with € 1.960.963,66 by the European Fund for Regional Development of the European Union within the framework of the 2014-2020 ERDF Operational Program of Catalonia, with the support of the Generalitat of Catalonia.