The BSC Fusion Group's researcher Julio Gutiérrez Moreno will be attending and will present our recent progress on the FusionCAT ab initio materials modelling activities at the next International Conference on Fusion Reactor Materials (ICFRM-20) conference. ICFRM is the premier international conference and the leading platform for materials experts studying, developing and qualifying materials for fusion energy facilities from all over the world. This biannual conference focuses on fusion related structural, functional, plasma facing materials, including also irradiation effects, and materials engineering and technologies.
The ICFRM-20 scientific programme will be divided into oral and poster sessions. Each session will be exclusively dedicated to live interaction between participants and speakers, since pre-recorded contribution have been loaded in advance. Our group work on "Large-scale modelling of defects and light impurities in tungsten by linear-scaling density functional theory calculations" has been selected as a contributed talk for the Topic H: Modeling, theory, and fundamental studies of radiation effects, including advanced characterization methods. The presentation will be available on-demand to all the attendees during the conference and will be discussed at the live session on Friday 29th of October (F_OS_3_H), between 13-00 – 14.00 (CEST). The conference programme is available here.
The conference is organized by the CIEMAT (Research Centre for Energy, Environment and Technology) in collaboration with other Spanish Institutions, between the 24th – 29th October 2021. This event was initially planned to be organized in Granada, unfortunately, it was postponed from last year and will be finally organized in online mode.
The FusionCAT project with reference number 001-P-001722 has been co-financed by the European Union Regional Development Fund within the framework of the ERDF Operational Program of Catalonia 2014-2020, with the support of Generalitat of Catalonia. We acknowledge the access to computational resources at MareNostrum and the technical support provided by BSC (RES-QS-2020-3-0026).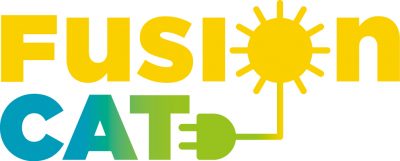 Source: icfrm-20.com