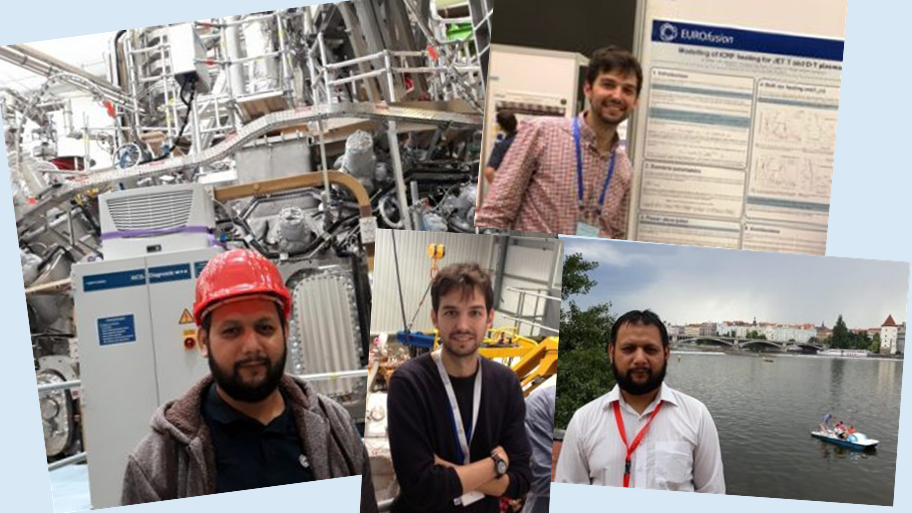 Friday, September 27th, will be an exciting day for our group: Two members of our group, Mr Allah Rakha and Mr Daniel Gallart, will have their PhD thesis defences on that same day at the Universitat Politècnica de Catalunya – BarcelonaTech (UPC).
Please join us to get a glimpse of their research carried out over the past four years. The events take place in FIB Sala d'actes Manuel Martí Recober,   Edifici B6 del UPC Campus Nord, C/Jordi Girona, 1-3, 08034 Barcelona, Spain.
The defence of Allah Rakha's PhD thesis entitled "Analysis of energetic particle-driven Alfvenic instabilities in tokamak and stellarator plasmas using three dimensional numerical tools" starts at 10 am, followed by the defence of Dani Gallart's thesis entitled "Computational Analysis of Ion Cyclotron Resonance Frequency Heating for JET Experiments" at 2:30 pm.