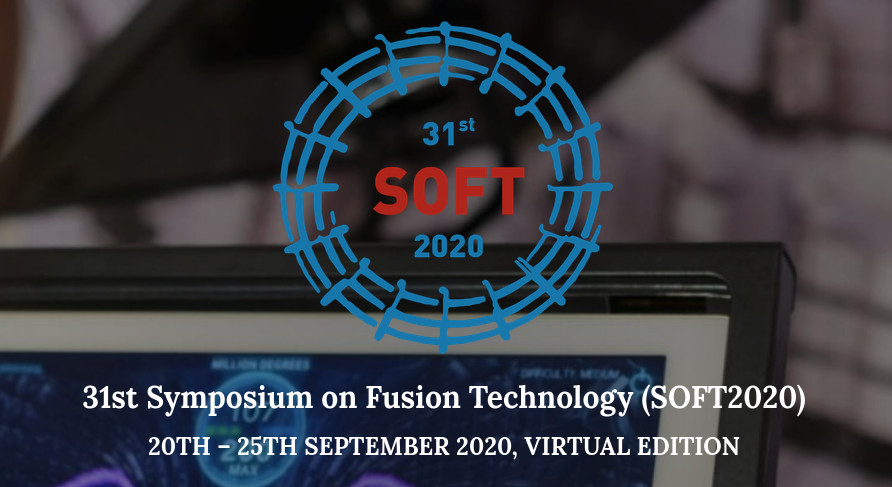 Our team member José Lorenzo attended the 31st edition of the Symposium on Fusion Technology (SOFT2020) that was held virtually last week. The event was organized by the Ruđer Bošković Institute (IRB), the largest Croatian research institute in natural sciences and technology. In normal circumstances SOFT 2020 would have taken place in Dubrovnik, Croatia, but due to the COVID-19 pandemics the organizing committee decided to run the event virtually. As explained by the Chair of the International Organizing Committee Dr Tonci Tadic, "delaying or postponing SOFT 2020 was not an option due to the fast development of fusion research and the exciting decade of fusion successes ahead of us".
SOFT is an international conference held every two years where researchers and engineers present their latest advances in the field of Fusion Technology. The agenda of the 2020 edition was divided in 35 plenary and invited prerecorded talks followed by Live Q&A, and poster sessions with a total of 750 poster contributions. The main topics covered were Diagnostics, Plasma Heating & Current Drive, Plasma-Facing Components, Plasma Engineering, Plasma Control and CODAC, Fuel Cycle & Breeding Blanket, Vessel Engineering & Remote Handling, Materials Technology, Safety & Environment, Socioeconomic studies & Technology Transfer, and Magnets & Power Supply Systems. The conference attracted 850 participants from 30 countries all over the world.
Among the contributors, Bernard Bigot, Director-General of the ITER Organization, reported on the ITER assembly progress; Johannes Schwemmer, Executive Director of F4E, presented the current status of the EU contribution to ITER; and Tony Donné, Programme Manager manager of the EUROfusion consortium, described the challenges on the path towards fusion energy. Furthermore, the latest progress in the main fusion experiments and programmes around the world were presented, such as JT-60SA in Naka, Japan, Wendelstein 7-X in Greifswald, Germany, LIPAc in Rokkasho, Japan, DEMO, Divertor Tokamak Test Facility (DTT), and IFMIF-DONES.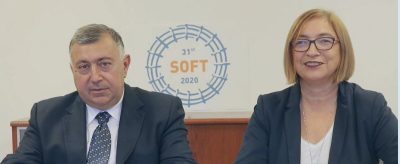 The overall experience of this virtual edition was quite positive. First, talks could be reviewed and paused making it easier to understand the presentations and focus on the relevant aspects to each attendee. Moreover, Q&A sessions grouped together fruitful discussions about 2 or 3 talks and were well organized and chaired via Zoom meetings with barely no technical issues. The poster session was the most altered part of the conference as much of the usual interaction was inevitably lost in the virtual format. However, many presenters managed to overcome this difficulty successfully by enabling VC sessions with the attendees.
We want to thank the organizing committee for their tremendous effort to organize this event in spite of the present difficulties due to the COVID-19.
The 32nd SOFT Conference will be held in Dubrovnik from 18th to 23rd September 2022.
Source: SOFT2020.