The European Union leads the clean-energy transition, aiming to reduce its greenhouse-gas emissions in 2050 by 80-95% from 1990 levels, which means almost decarbonising its energy system. The strategies for this transition were discussed today at the Energy Transition Conference in Barcelona organized jointly by the local UPC Barcelona-Tech University, Fusion for Energy, the Government of Catalonia and the municipalities of Barcelona and Sant Adrià de Besòs.
The event took place at the recently inaugurated Campus Diagonal Besòs UPC, Barcelona East School of Engineering (EEBE). It was a fitting venue for the event given that fact that the campus is devoted to teaching and research in the field of industrial engineering. Moreover, it hosts six research groups in energy, materials and nanotechnology, three research groups in the field of materials engineering and five in the field of chemical engineering, among others.
The conference started with an opening ceremony with addresses by Frances Torres, Rector, UPC BarcelonaTech University; Francesc Subirada, Research General Director, Government of Catalonia (former Associate Director of Barcelona Supercomputing Center); Eloi Badia Casas, Councillor for Presidency, Water and Energy, Barcelona Munincipality; Joan Callau, Mayor Sant Adría de Besòs; and Stavros Chatzipanagiotou, Head of Communications and Stakeholder Relations, Fusion for Energy.
The opening ceremony was followed by a total of six presentations on key aspects on Energy Transition by leading professionals and policy makers in the field.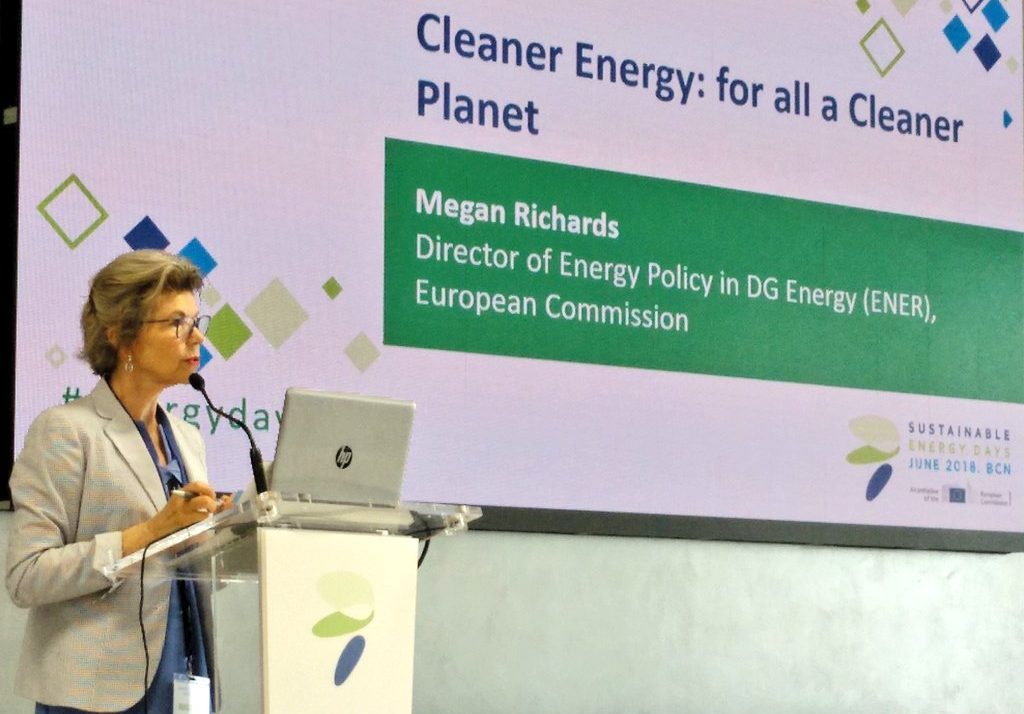 First, Megan Richards, Director of Energy Policy in DG Energy at European Commission gave an overview on the EU policies for cleaner energy for a cleaner planet. Her talk was followed by Albert Cuchi, Director, Vallès School of Architecture, UPC-BarcelonaTech, on energy efficiency in buildings as a key point for a new energy paradigm.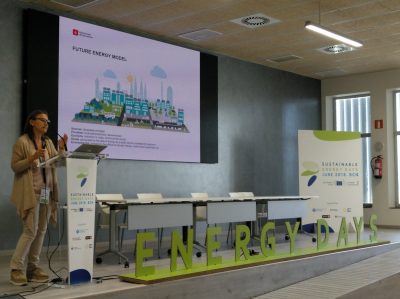 Third, Cristina Castella, Director Barcelona Energy Agency talked about the Barcelona Strategy for energy transition.
After a refreshening coffee break with networking, the meeting continued with a talk by Shakeib Arshad, Coordinator Fusion for Energy Diagnostics on Fusion in the Future Energy Mix and the ITER's role in the fusion energy research and development.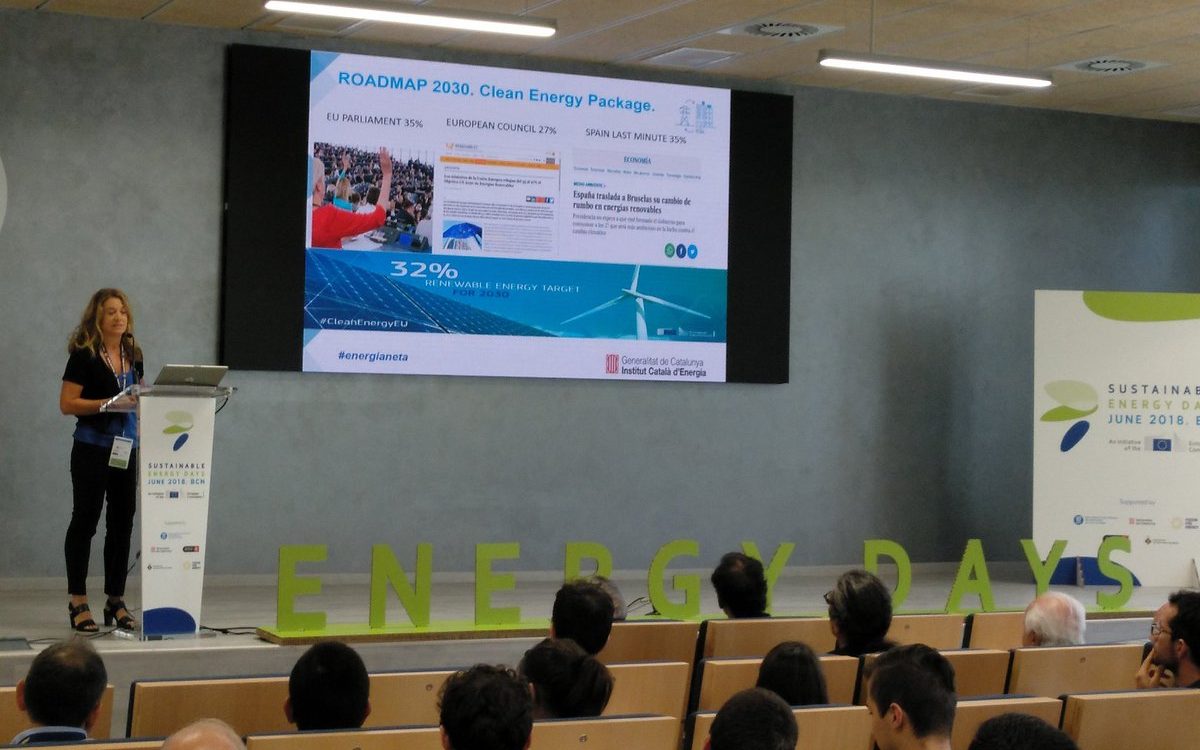 His talk was followed by Assumpta Farran, Director of Catalan Energy Institute, Government of Catalonia on Citizens Power in the Energy transition.
The meeting came to an end with the talk by Michael Schäfer, Head of Climate Protection & Energy Policity, World Wide Fund for Nature (WWF), who gave a talk on German Perspective on the next steps for the energy transition.